Security and administration for (WordPress) websites
Security & Maintenance Package for Websites
Websites are often targets for cybercriminals.
Unsecured and outdated WordPress websites are a particularly worthwhile target, as WordPress accounts for over 60% of all CMS systems in use worldwide.
An unattended website is like playing Russian roulette: It's not a question of if, but when bangs. A hacked website is a super disaster for you as an entrepreneur!
Like a locksmith, you then need emergency support to get your website up and running again. This can be very expensive and, in the worst case, your expensive investment is still unsalvageable.
In addition to the costs of recovery, you may also face legal claims, for example if a hacker has misused your website to link to illegal content and you are sued as a result.
The loss of image is also immense, as Google also blocks websites on which malware has been discovered. Even after the clean-up, it then takes several days before it is released again.
Within a few seconds, not only is your investment destroyed, but there is also a lot of trouble and costs for you as an entrepreneur.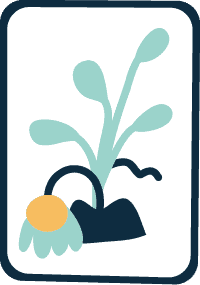 In a controlled process, we ensure that your website runs smoothly and is securely positioned against attacks.
We regularly carry out all updates for you and then check your website manually.
Your website is monitored 24/7 for irregularities. In the event of malfunctions, we are notified immediately and can intervene promptly.
For WordPress websites, additional security procedures ensure a solid hardening of your WordPress website against attacks.
In addition, your website is scanned daily for malware or viruses!
To rule out data loss, your website is backed up and archived daily so that older statuses can also be restored.
Prices for website security and administration
Security, Hosting, Administration
Secure hosting: Managed hosting with transparent security concept

Website firewall: Your website is protected by a firewall against the most common attack attempts.

Virus scan: Your website is scanned daily for malware and viruses.

Updates: Regular updates of your WordPress website. Manual check of your website after each update.

Protection against data loss: Daily backup and archiving.

Security package for WordPress websites: Process-oriented safety (SOPs)

Monitor: Your website is checked 24/7 for error messages.

Care: You have a fixed contact person with a mobile number
The basic package for security and administration has a term of 12 months and can be cancelled up to 1 month before expiry.
Billing takes place annually or semi-annually in advance.
The service applies to each website and not to WordPress multisites. If you would like us to take care of several websites or if you have a WordPress multisite, you will receive an individual offer.