Speed, security, DSGVO compliance
WordPress RundUmsorgt Package
With support worthy of the name
Due to its widespread use, WordPress is often a target for cybercriminals and warning associations. Unsecured and outdated systems are a worthwhile target.
In the "most harmless" case, a hacked website leads to a loss of image; in the worst case, legal and enormous financial damages are added.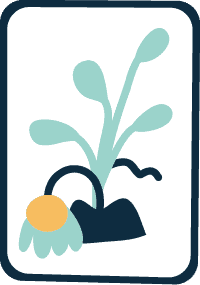 We care active around your WordPress website and take care of
Security
Smooth operation
More performance
DSGVO compliance
Analysis data for your marketing
stop "RundUmsorgt" - at a fixed monthly price
Say goodbye to WordPress stress!
That's a sentence with 3 "sharp S" words, it just had to be....
Prices and services for WP-Rundum-Service
RundUmsorgt
DSGVO-compliant visitor analysis with Matomo
All services of WP-RundUmsorgt in detail:
Security package
Implement security measures to harden the website against cyberattacks. You can find details here...
Installation and configuration of the security plug-in "WP-Cerber".
Automatic alerting of unusual activity on the website.
Proactive maintenance
Regular updates of WordPress, plugins and themes.
After each update: Checking your web pages for errors
Rotating, daily backup. If desired, set up archiving.
Fault management
Set up fault monitor. We are alerted as soon as your website is no longer accessible on the internet and can act quickly.
Treatment takes place in the course of the agreed service level agreement.
Website performance
If required: Your website will be moved to one of our managed servers. This only requires a small intervention with your current hoster. We always recommend this step if your website is running on a simple consumer hosting package. Our partner for the IT infrastructure is IP-Projects. Node Frankfurt am Main. Your data remains in Germany.
Installation and configuration of the caching plugin WP-Rocket.
Visitor analyses
Setting up the Matomo analysis tool
DSGVO-compliant analyses: Matomo does not require any additional effort for cookie consent, as it can be used without cookies.
All analysis data remain in Germany (Frankfurt/Main)
Monthly report by email on visitors and visitor behaviour.
You can book our WP-RundUmsorgt service monthly, semi-annually or annually.
The service is valid for one WordPress installation without Multisite. You will receive a 20% discount on each additional installation.
Of course, you will also receive a service tailored to your needs. Feel free to contact us.